Do you have a passion for what you do? If you didn't immediately answer yes, then maybe it's time to shake things up. Passions are what drove Megan Jinnah, Lindsay Winter, and Melek Kartal down the entrepreneurial path and these three business-driven women have been succeeding in their career goals ever since.
Continue reading our Holiday Highlight interview to discover why Megan, Lindsay, and Melek created their own company, their advice to others seeking entrepreneurship, and their tips on staying productive. Plus, if you're still shopping for the holidays, each business has wonderfully unique gifts!
Q1 What was your inspiration and driving motivation behind creating your own company?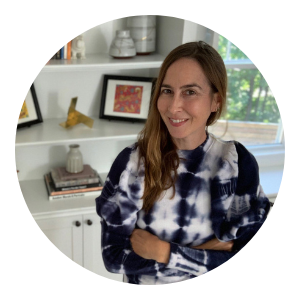 Megan Jinnah Founder of Guerriers
"I've always wanted to be my own boss but struggled with the idea until last year when I started playing tennis again. I realized there isn't a ton out there that's unique, wearable, comfortable, and versatile enough to be worn on and off the court.
Guerriers is French for warriors and, for some time now, I've really wanted to create a community around that concept. I've felt that while social media has a ton of benefits, people need reality, the ability to celebrate one another, and come together. Not compare or judge and to know that others have also been through difficult times. Basically, we all have stories that help to make us who we are today, so we created our blog, "The Warrior Files", to highlight inspiring women and their stories."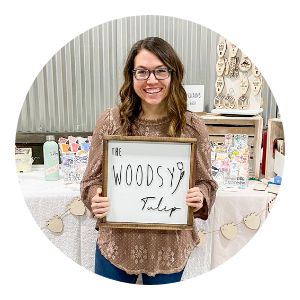 Lindsay Winter Founder of the Woodsy Tulip
"My Mom – she is my biggest inspiration, driving motivation, and my absolute best friend. She has done crafts, craft sales, sold her items at boutiques (etc.) for as long as I can remember. She has her own side business too called Green Meadow Boutique – we are constantly sharing ideas back and forth and motivating each other. I grew up watching my mom evolve into the person and what her small business has become today."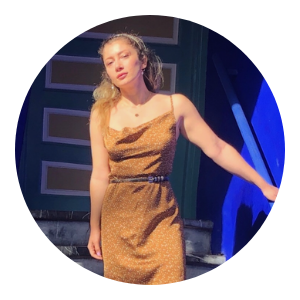 Melek Kartal Founder of Mevva
"I was working for a Fortune 500 company with a promising career path, but also dreaded waking up every day to go to work, lived with anxiety, and worked within a culture where employees are treated as if they are disposable. So, I decided to take the plunge on my well-paid job and quit to follow my dreams. I combined my passion for fashion to drive meaningful change in the world. When I came up with Mevva, I kept my principles to create pieces that are expressive but also represented something bigger than just another jewelry brand.
As a brand, we "Contribute to a better world" by creating designs that celebrate and empower you & utilize every dollar toward a larger impact. With our unique signature style, every piece portrays a one-of-a-kind appeal with the intention of empowering women. We developed a collection with pieces that provide women with chic yet accessible styles for every moment of their lives.
As I started conversations with manufacturers, I chose to only work with people whose life's I can influence directly so I sought small artisan workshops. A sustainable global market for artisans not only fosters entrepreneurship in those communities but also provides a better economy. By connecting artisan businesses to a growing market for their goods, we enable them to create more jobs for people in their communities who need them. I want my customers to express who they are through our pieces."
Q2 What advice would you give to the woman who is thinking about becoming an entrepreneur?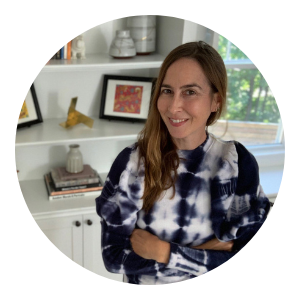 Megan Jinnah Founder of Guerriers
"Start small, listen and be open to feedback – positive or negative. Also, don't be afraid to start to build brand awareness well before there's a product. Start to ask yourself questions like: Where will I need help and who are the right people to hire? And what is my monthly budget? This seems obvious but aligning your brand with the right people and keeping an eye on spending is so crucial, especially at the beginning as you're figuring things out."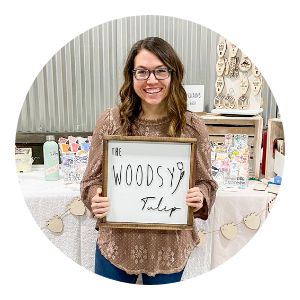 Lindsay Winter Founder of the Woodsy Tulip
"My advice would be to find something you are truly passionate about, make a plan, and have fun with it! I still work full time, so I wanted The Woodsy Tulip be something I could put all of my extra creativity into."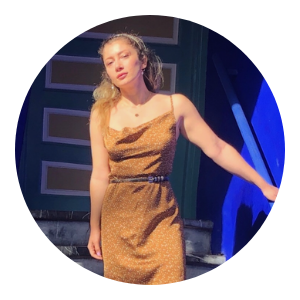 Melek Kartal Founder of Mevva
"Start a business with an idea you are very passionate about. When you start a business first couple of years you work more than you would ever work for a company. You need to love what do you to be able to keep pushing forward. Before spending a lot of money on product/marketing, test the product in smaller batches. When we started our line, we first sold at a local pop-up. Based on the customer-facing feedback we received, we developed our product line further. Connect with other women entrepreneurs & try to find a mentor. Exchanging ideas and tools with other women entrepreneurs has helped me and motivated me to move forward when I felt stuck."
Q3 Where do you go for inspiration when you feel like you've hit a dead-end?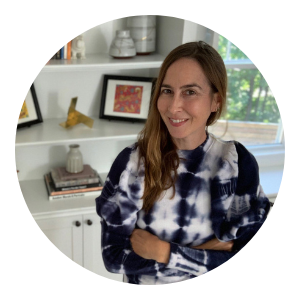 Megan Jinnah Founder of Guerriers
"After almost 2 decades of working fast-paced jobs in fashion, I'm a big advocate of living a balanced life so when I'm feeling overwhelmed, or feel I have hit a dead-end, I try to take a break. Getting some fresh air, or simply just some time away from my desk, helps put things in perspective and gives me time to recharge."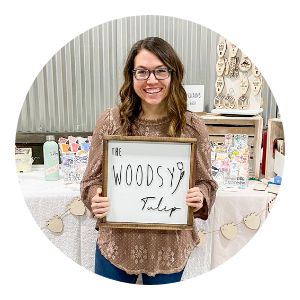 Lindsay Winter Founder of the Woodsy Tulip
"I go to Pinterest, my mom, or the small business groups that I am in on Facebook! A few of my favorite waterproof sticker designs that I have made this year are my mental health focused stickers. This year has been hard on a lot of us, so I wanted to make stickers that could be used as positive affirmations when someone is feeling down. One of my water bottles I use has only mental health/positive affirmation stickers on it – it's a good daily reminder for myself and I wanted that for others too. Two of my favorite designs that I have made are Be Kind To Your Mind and You Got This."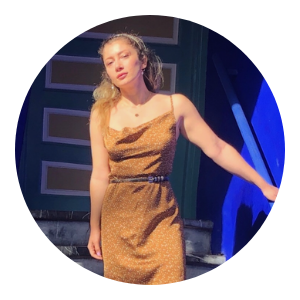 Melek Kartal Founder of Mevva
"I found myself in that position several times. I learned that to prevent exhaustion and getting overwhelmed, I need to take a step back. I do several things. I make lists. It's often easier when you can feel the accomplishment of checking off a box one at a time. I breathe. This is a big one, and easy to forget when deadline-induced panic is choking you. Meditate. Meditation has been shown for being effective for increasing the production of alpha waves in the brain. You might think you don't have the time, but with a relaxed mind, you'll do more with less effort. Get organized. It's a lot easier to relax when you have a plan. I have to-do lists for every day. It makes planning your work quicker and easier, so you can worry less and create more."
Q4 How have you learned to maximize productivity for yourself and your team?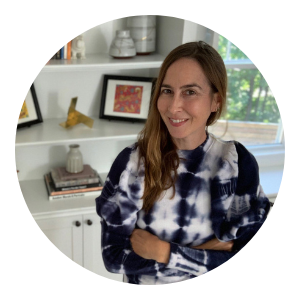 Megan Jinnah Founder of Guerriers
"I have a toddler so it's really important for me to be efficient with my time. I do think my time in Corporate America helped a ton with prioritizing and keeping focused. For me, it's really about lists and keeping on top of my calendar as much as possible. My team is all over the world so we do calls, manage tasks and deadlines through a shared drive, and are on chat regularly."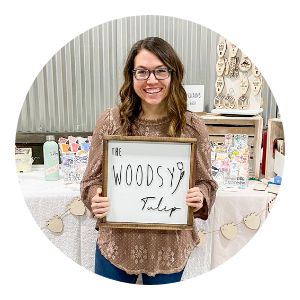 Lindsay Winter Founder of the Woodsy Tulip
"I have always been a big planner and list maker. My planner and sticky notes are my life line! I am also really good at time management – I try to do things as efficient as possible. If I am waiting for stickers to print, I'm usually getting shipping labels printed, items packaged, or price tags made. I am always doing two things at once if I can."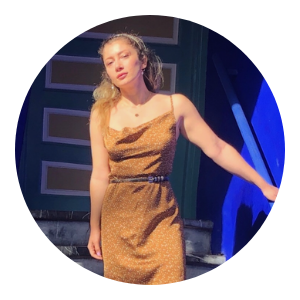 Melek Kartal Founder of Mevva
"This is a work in progress for us, but there has been some implementation we did that worked so far: We use communication apps. These do an excellent job of keeping conversations organized and messages easy to keep track. I try to delegate as much as I can. It does come with an element of risk, but increased responsibility is important for improving the morale and job satisfaction of your staff. When I hire someone, I encourage them to take ownership of how they manage their own time and resources. I try to establish effective, two-way communication. However, people who effectively communicate clear expectations and responsibilities to their employees will be rewarded with an engaged, productive workforce. Lastly, I practice Positive Reinforcement. I always tell my employees they are doing a good job and give constructive criticism."
Q5 How has working for yourself impacted your life?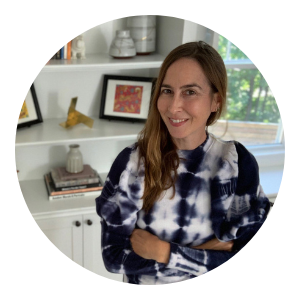 Megan Jinnah Founder of Guerriers
"I really enjoy what I'm doing so it doesn't feel like work (which is good because there also is not the ability to shut off as easily!). Launching Guerriers has honestly been so much fun and the best part for me is the community of people I've been introduced to. Everyone is so supportive, collaborative, and creative… it's been amazing!"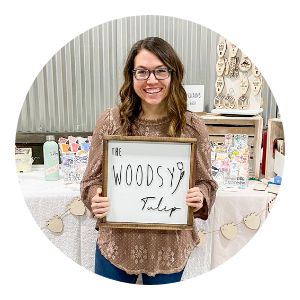 Lindsay Winter Founder of the Woodsy Tulip
"I can't even begin about how working for myself has impacted my life. I feel proud about what I do and create for The Woodsy Tulip. I have also realized that supporting other small businesses is huge because they will support you right back. My goal for Christmas this year was to buy all of my gifts for my friends and family from other small businesses and I did just that!"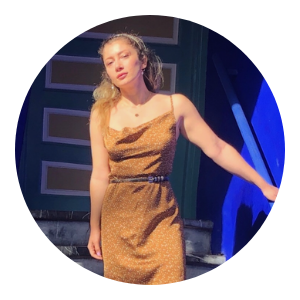 Melek Kartal Founder of Mevva
"I find that I'm more productive because I'm able to structure my day more in a way that allows me to do my best work. I am healthier mentally and physically because I can go on a run or do yoga over lunch, which makes me feel refreshed and ready to do great work. I feel personally fulfilled and motivated every day as I see progress and can accomplish my dreams. When working for a corporate job, I knew there was always a ceiling to what I can accomplish or can do. However, owning my own company every day is a new challenge. I feel more grounded in who I am and what I want to do."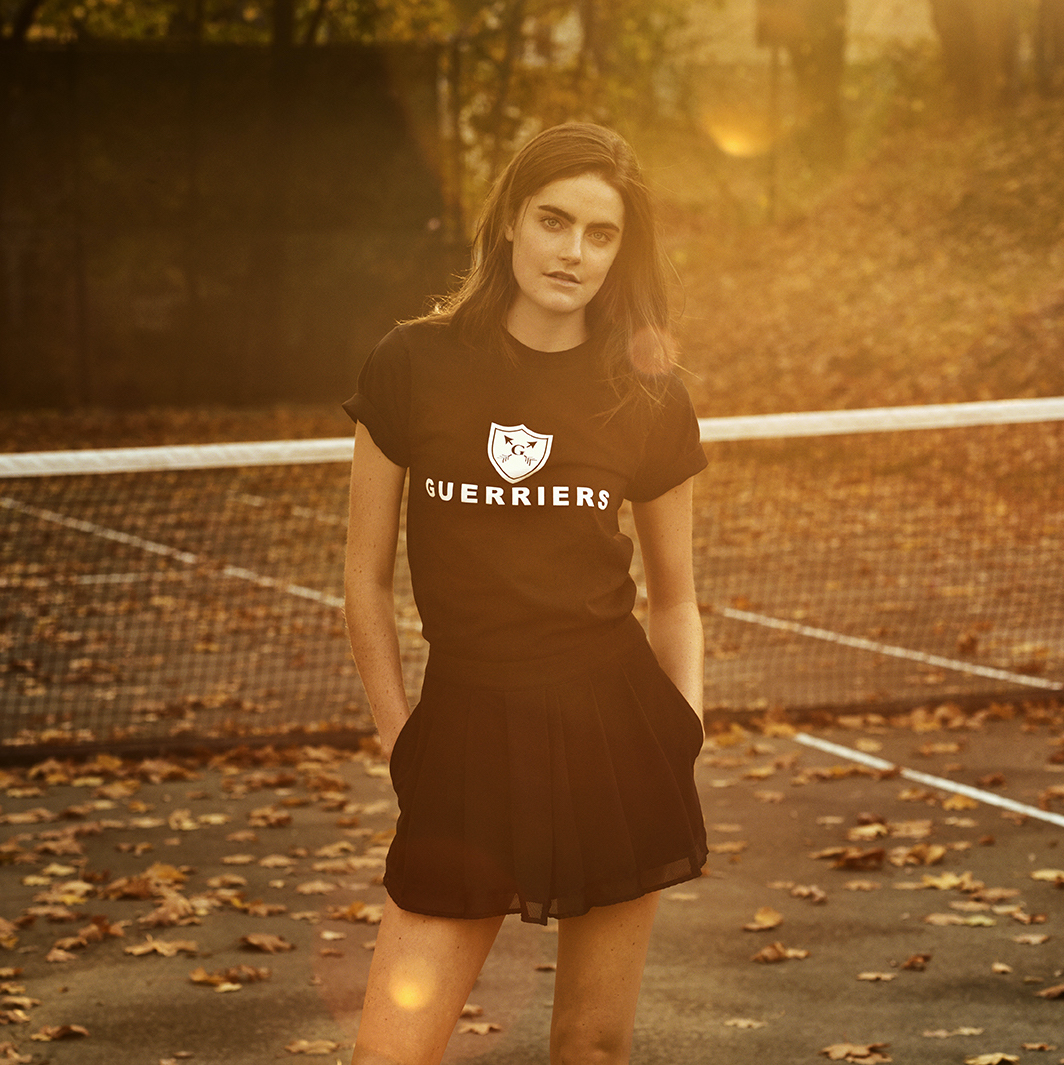 ABOUT GUERRIERS
Guerriers is a bold and stylish activewear company designed for whatever comes your way.
They create collections in small batches in partnership with small workshops that focus on reducing environmental impact by sourcing locally, utilizing ready-made and deadstock materials to curb waste, and creating garments of the highest craftsmanship.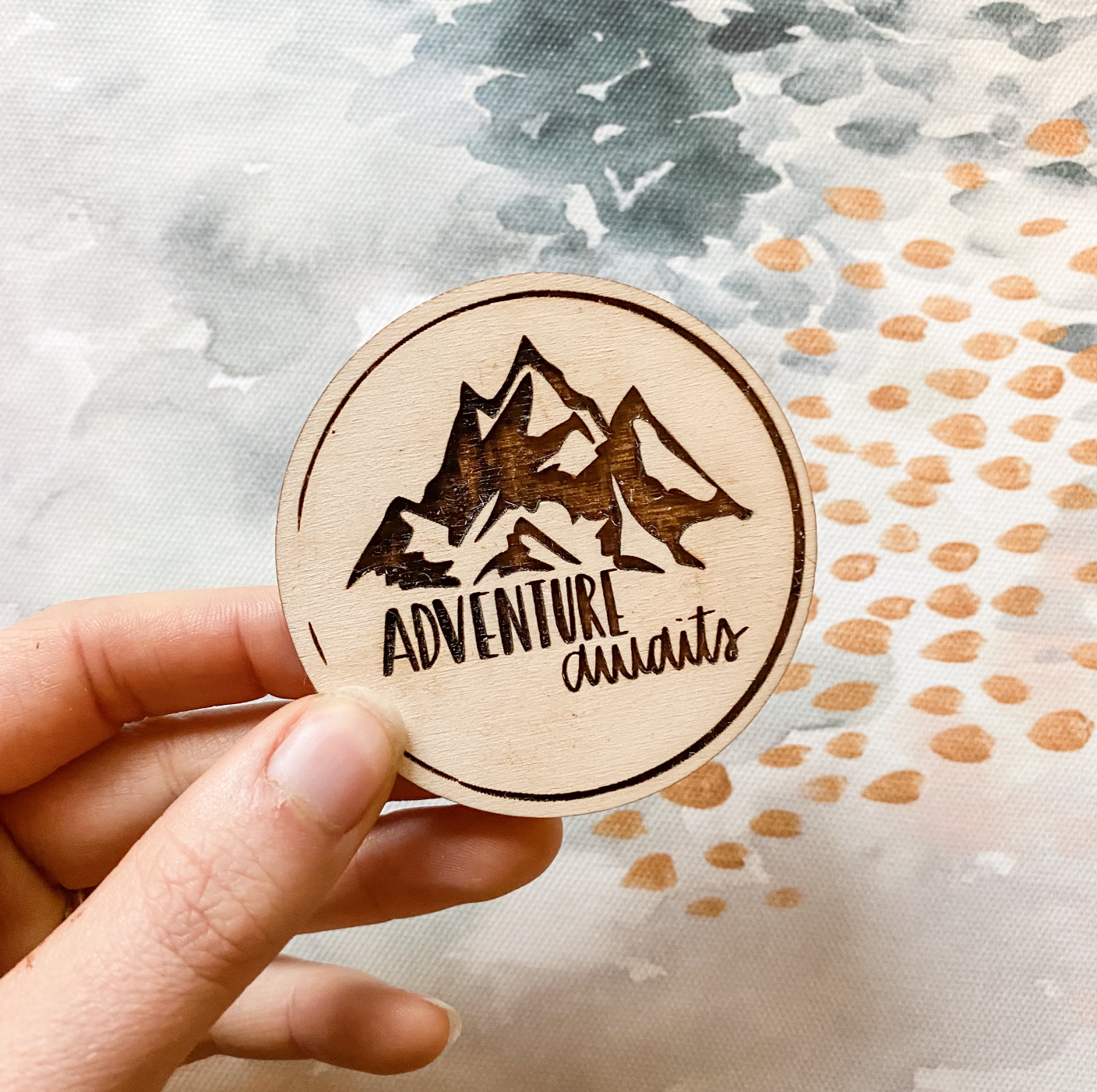 ABOUT THE WOODSY TULIP
The Woodsy Tulip is a creative shop that sells custom products such as stickers, prints, keychains and more.
They create custom designed pieces perfect for gift giving or self-expression. What started as a crafty hobby soon turned into a creative business.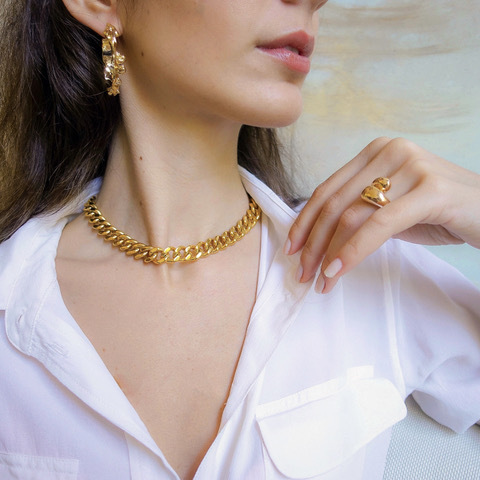 ABOUT MEVVA
Mevva is a luxury, minimalistic, and sustainable handmade jewelry company.
They create designs that celebrate and empower their jewelry makers & utilize every dollar toward a larger impact. Their timeless collection is dedicated to confident and elegant women who value sustainability and simplicity.